Vous êtes ici : Portail Institutionnel / Version française / Recherche / Actualité de la recherche
Publication (fiche article uniquement)

,
Family Businesses in the Arab World
Basly, Sami (Ed.) - Springer International Publishing
Publié le 24 mai 2017
–
Mis à jour le 31 mai 2017
Explores the cultural and psychological dimensions of decision making in family businesses Compiles expert articles for family business researchers to learn about Arab family firms Helps business and management researchers conducting international or regional comparative studies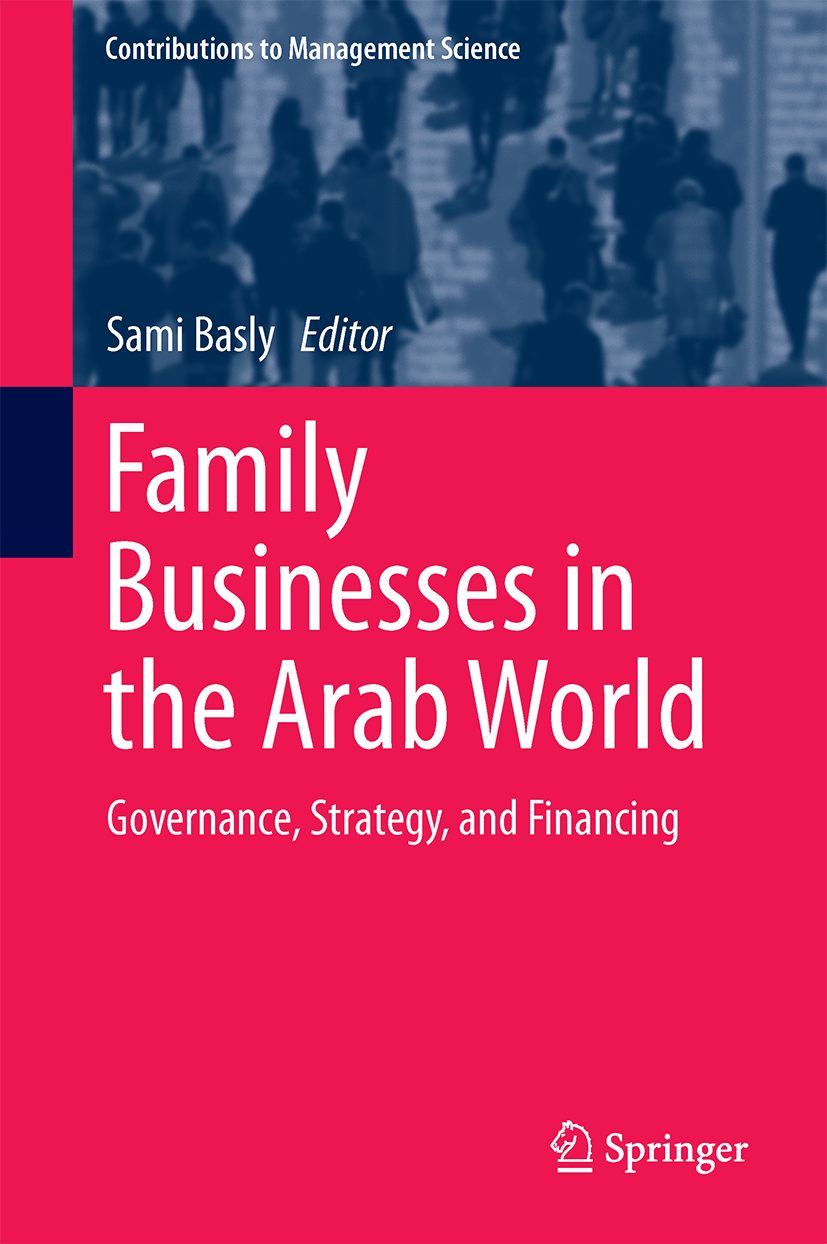 There is scarce knowledge about family businesses in the Arab world region as scant research effort has been directed towards studying this specific context. Although this may be explained by the limited number of family business researchers originating from this region and choosing it as a field of study, this gap remains surprising. Indeed, during the 30-year history of family business research, important research has been directed to studying family businesses in various non-western settings such as South-America or Asia.
Are Arab family businesses different from others? How do these firms operate, compete and grow in societies characterized by high collectivism, high uncertainty avoidance and high masculinity (Hofstede, 1991)? Does the investigation of Arab family businesses allow for underscoring a fourth paradigm of management in Arab countries besides the three most well-known paradigms (American, European, and Japanese cultural paradigms) (Obeidat et al., 2012). Particularly, what are the role of religion, "familism" (Sidani and Thornberry, 2009) and tradition in shaping governance, strategy, finance and succession in these firms?
This book fills this gap by providing a pioneering picture of family businesses located in Arab and Muslim-majority countries.
http://www.springer.com/us/book/9783319576299#
Mis à jour le 31 mai 2017