Vous êtes ici : Portail Institutionnel / Version française
Accueil - site PME-en
About this website and how to use it


You are currently on the first international website dealing with academic research into family businesses and entrepreneurship. These are businesses which, based on statistical data, have been categorized as very small, small, medium-sized or mid-market companies according to their size.
It is worth recalling that, in accordance with the relevant macroeconomic criteria, these types of company account for between 50 and 60% of national economies, and that SMBs are responsible for 80% of new job creation. Indeed, this last point is highly significant for students in particular.

This website follows on from the publication of the third edition of the "Grand livre de l'Économie PME" ("The great book on the SMB economy"), a collection which today totals around 110 research articles produced by 200 professor-researchers from around one hundred different universities in France and abroad.

My idea was to facilitate direct access to this large volume of unique work and, beyond that, to lay the foundations of an open, interactive tool enabling researchers, students and political and economic stakeholders to share their ideas and constantly fuel debate on the best way to help SMBs to evolve and to create jobs.
Gilles Lecointre – Founder and Scientific Director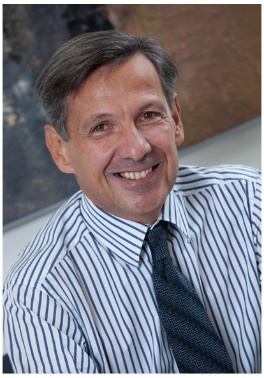 Professor at the University of West Paris (Université Paris Nanterre) and at ESSEC Business School
An economist and statistician, Mr. Lecointre started out as a professor-researcher at the CNRS (National Center for Scientific Research) and chose SMBs as the focus of his thesis ("Essai de typologie des entreprises familiales"- "Essay on the typology of family businesses").
Preferring a more hands-on position, however, he joined the private sector to carry out marketing and development activities in different businesses in sectors such as industry, banking and other services. From 1987 to 2012 he worked within a family group heading divisions dedicated to business, franchise and SMB divestitures. He created a specialised magazine called "Repreneur" ("Repurchaser"), an agency specialized in divestitures called "Intercessio" and an online SMB evaluation tool called VALENTIN®.
From 2002 he extended his professional career by resuming his activities as a professor-researcher, publishing three successive books: "La transmission d'entreprise en pratique" ("Business Transfers in Practice"), "J'évalue mon entreprise" (Evaluating my business) and "La PME, l'entreprise de l'avenir" ("The SMB: the company of the future") . He is also responsible for the collection of publications "Etre patron aujourd'hui" ("Being a boss today"). At the same time, he conceived and founded an "Institue for Business Transfers" in partnership with ESSEC, where he is a professor. Seeking to create a space where people could come together and share knowledge on family businesses, he set up "Les Universités de l'Économie PME »® (The SMB Economy Universities) in partnership with the CGPME. In 2011 he published a book of a more political nature entitled "Pour en finir avec l'emploi jetable, clés pour la sociale-économie" ("Doing away with throwaway jobs, keys to the social economy").
In 2012 he joined the University of West Paris (Université Paris Nanterre-La Défense) as an associate professor and contributed to the creation of the establishment's Masters in Humanities and Management.
What you will find here and how you can use it to become an active participant

This website is first and foremost an international library of articles produced by professor-researchers. You can access its content according to the theme covered.
It is a place where researchers can share their views and publish new works once they have submitted them to our editorial committee, and where they can also publish free opinion column articles.
It is an informative space which publishes journalistic, up-to-date articles, opinion columns, interviews with well-known figures and information about upcoming events in the SMB domain
It is an access point for students who wish to consult the database of published articles and find all the latest news, bringing together practical data linked to training, internships and job offers from our partners
It is a space where our partners are represented, including the CGPME (the General Confederation of Small and Medium Business Leaders), KPMG, GUALINO Editions, MAP and all of the universities and schools that contribute publications to the website.
Mis à jour le 21 juillet 2015
Infos à la une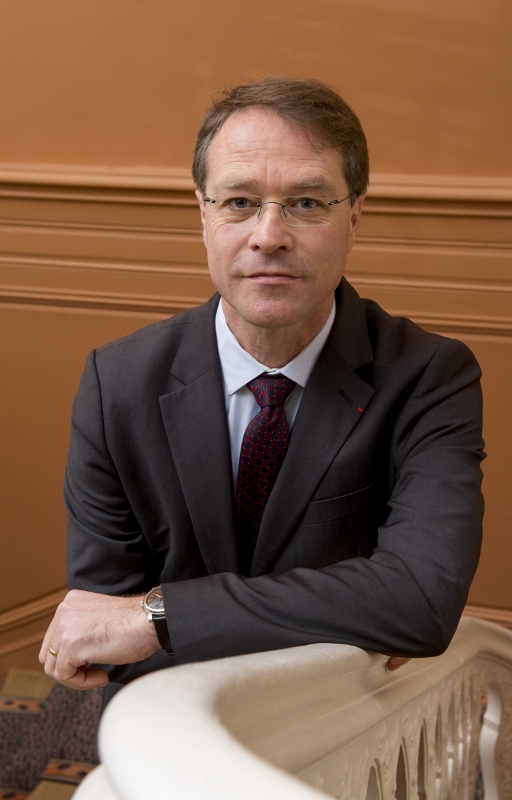 Interview exclusive du nouveau président de la CGPME, François Asselin
Les PME/TPE sont un monde vivant, en perpétuelle transformation
Lire la suite

Découvrir toutes les actualités